Indoor Pyrotechnic Services
Specialised indoor pyrotechnics using our own brand, PYROWORKS, products. Stage, Concert, Sports, Product Launches we can provide you with impressive and precise indoor pyrotechnics. Flash Pots, Fountains, Jets, Gerbs, Flame Projectors, Fireballs, Air Bursts, Flares, Whistles, Rockets, Mines, Comets, Confetti, Glitter, Cannon Flash, Maroons, Concussion, Wheels, Waterfalls and more. From hand held to specialized props and rigging equipment we have the right PYROWORKS product.
Indoor pyrotechnics are used to create dramatic visual and audible sequences for stage or concert productions. Introduction for sports teams, to the dramatic unveiling of a new product, we can provide you with that exciting impact. From time coded choreographed pyrotechnic design to highlighting a magical effect on stage.
Indoor pyrotechnics can also be used in outdoor situations where the use of specialized pyrotechnics are required. With a range of sizes for each pyrotechnic effect, we can create spectacular safe shows within various venues.

Silver Jet Fan 1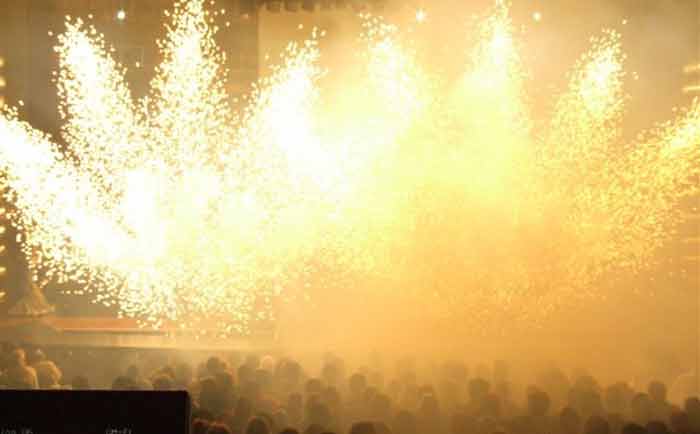 Silver Jet Fan 2

Flames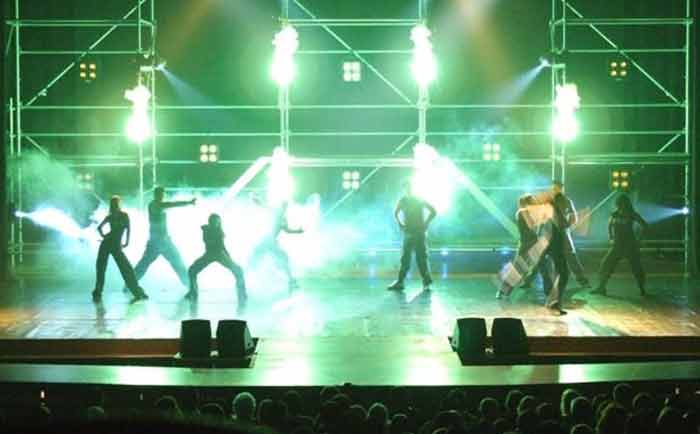 Green Flares

Waterfall

Crossed Gerbs

Glitter Burst

Red Fire

Green Flares

Silver Fountains

Mini Mines